Masonic Avenue Streetscape Improvement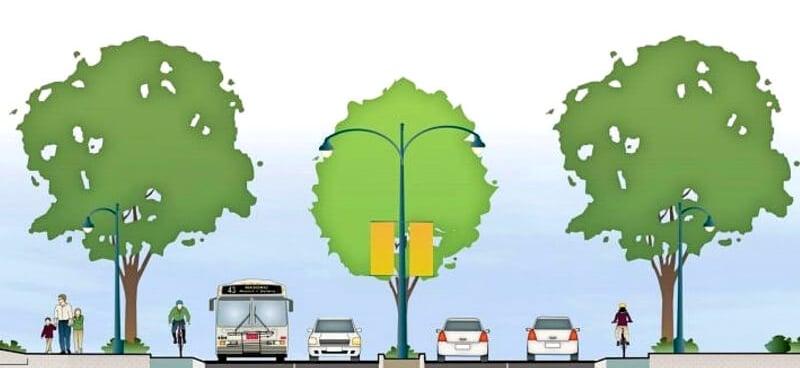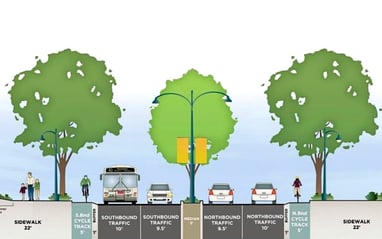 Location
San Francisco, California
Owner
San Francisco Public Works
Project Dates
2016 -2017
Services Provided
Construction Management
PROJECT DESCRIPTION
The Masonic Avenue Streetscape Project is an effort to improve safety for everyone travelling on Masonic Avenue between Geary Boulevard and Fell Street. The Work is located along Masonic Avenue from Fell Street to Presidio Avenue and consist of demolition, pavement renovation, curb ramp and bulb-out construction, sewer replacement, water main installation, landscape work, street lighting, traffic signal and MUNI overhead contact system work, traffic routing and all associated work. The project brings a variety of improvements to the corridor, including:
• New landscaped median with new trees and shrubs
• Raised bike lanes
• Widened sidewalks
• New pedestrian sidewalk lighting
• Street repaving
• Sewer infrastructure improvements
• New water distribution lines
• Sidewalk bulb-outs
• Enhanced bus stops
• New street trees and sidewalk planters
• New public plaza on the southwest corner of Geary Boulevard and Masonic Avenue.